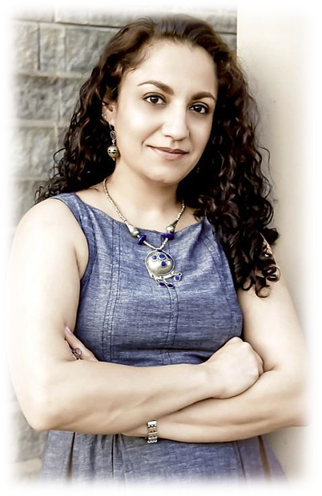 Meet the Designer
I am a nature lover, dreamer, mother, world traveler, photographer, and makeup artist. My love affair with jewelry making started at a very early age when my mother handed me an heirloom jewelry box that belonged to my late grandmother. Inside the white leather box lined with red velvet lay a plethora of beaded necklaces, bracelets and rings, some of which intact and others needing repair. I took to tinkering with the jewelry and realized how very much I enjoyed the touch and feel of metal, gems and beads and in weaving through the intricate thread of each lovingly crafted piece of art, I found a long lost passion for jewelry making and producing one of a kind pieces infused with love, dedication and a lot of attention to details.


Since I am well-traveled, I have tried to incorporate elements of certain cultures that I have been inspired by such as Indo- Pak, Latin American, Grecian and Egyptian to name a few. Each piece is uniquely crafted to reflect the magic of its origin.
The NADO Experience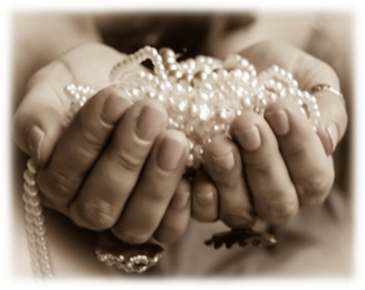 One of the most sought after and elegant gem is undeniably a pearl. In general, pearls never go out of style. They are timeless, elegant, and classic with an heirloom quality associated to them. Pearl jewelry has been adorned by people from all walks of life throughout history, from the pompous royals to the average person that we rub shoulders with every day. My jewelry is affluent, diverse, confident, and it will last you a lifetime. It is unique and not something that you will find at a jewelry store. How it feels, how it flows, and all the materials used work together to make these pieces last, forever.
I intricately design my jewelry to make you feel confident, because "if you are confident, you are beautiful" and it is with this motto and my raw and organic pieces that I present to you my jewelry that is art personified. I hope you enjoy wearing them as much as I did creating each piece lovingly to be adorned by you.
Nadia